AAW Games announces a partnership with animated map creator TPK3D
AAW Games is pleased to announce a partnership with TPK3D.com, creator of animated maps, cutscenes, and VR content. Those frequenting the new Aventyr Adventures blog-series on Adventureaweek.com will enjoy top-down maps and static scenes created by TPK3D.
Animated versions of these maps and scenes are available on TPK3D.com's Patreon. Moving, looping battle maps, with or without grid, and incredible cut scenes, give a glimpse of each scenario from different angles in a completely 3D environment. Full, moving maps may be used with virtual tabletops or with real miniatures by playing on a 42" flat-panel TV screen, laid flat. In addition, for Oculus, Gear VR, and other VR users, TPK3D.com produces stereoscopic immersive files for RPGs.
Aventyr Adventures is a new, system-agnostic series (with D&D 5e compatible content) designed for GMs and players. These setting scenarios are 100% free and easy to use along with existing Aventyr Campaign Setting content (also free). In addition to the exciting RPG content, TPK3D provides static and moving maps, as well as cut scenes for unique locations, each week in Aventyr Adventures on Adventureaweek.com.
Visit Aventyr Adventures now and get started at the Wayward Inn!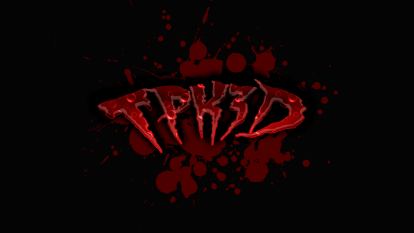 About TPK3D
TPK3D.com is a pioneer in the 3D cutscene and virtual reality environment for RPGs. Founded by gamers for gamers, we create the cool theatric scenes expected of every other genre of popular entertainment but denied to the RPG hobby for far too long. No longer. Simply pick the animated map and cutscenes of your choice to tell the epic story you've got brewing, Experiment with our VR files and let the theatre of the mind take your game in legendary directions.  Compatible with Roll20, Astral, FG, and many other VTTs, TPK3D.com animated maps and cutscenes will bring a new dimension to your RPGs.
About AAW Games
AAW Games is a tabletop games publisher located in Snoqualmie, WA. Known for titles such as the Mini-Dungeon Tome, Rise of the Drow, and Underworld Races & Classes, AAW Games strives to bring you only the best, most creative content for your games. Find us on the web at https://aawgames.com/
About Aventyr
The Aventyr Campaign Setting is a 100% free-to-use setting available for use in any game system with some statistics compatible with the world's most popular roleplaying game.
Explore Aventyr on Adventureaweek.com
About Adventureaweek.com
Adventureaweek.com publishes adventures, maps, Fantasy Grounds modules, and more for fans of 5th Edition, Pathfinder RPG, Starfinder RPG, and Savage Worlds.
Subscribe for free today and download two files of your choice at https://adventureaweek.com/