What is AAW Games & Adventureaweek.com?
AAW Games is a tabletop game publishing company run by Jonathan G. Nelson and located in Snoqualmie, WA. We produce gaming products compatible with 5th Edition, Pathfinder, Starfinder, and Savage Worlds. We run Kickstarters, make cool stuff for Fantasy Grounds, and a lot more.
Adventureaweek.com is AAW Games' core product. This award-winning website provides monthly subscribers with a steady stream of adventures and tabletop roleplaying products for D&D, Pathfinder, Starfinder, and Savage Worlds.
What comes with a $10 subscription?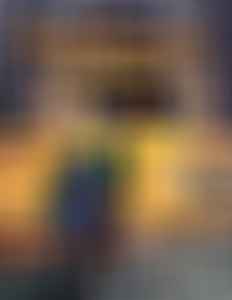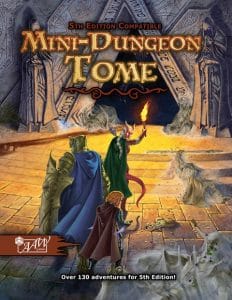 When you subscribe to Adventureaweek.com you'll gain access to everything listed below.
Every adventure includes high quality GM, player, and VTT maps suitable for use in virtual tabletops like Roll20 and Fantasy Grounds.
Here's what you'll get with a monthly subscription:
$10 Store Credit per month
10% off all AAW Games products (including hardcovers!)
Dungeons & Dragons 5th Edition, Pathfinder RPG, Starfinder RPG, Savage Worlds
Hundreds of Adventures
Map Packs
Fantasy Grounds modules
Mini-Dungeons
Kickstarter limited print releases
Instant access to our online PDF catalog
GM, Player, and VTT Maps suitable for Roll20 or Fantasy Grounds
Aventyr™ Campaign Setting
Audio Soundboard
Pay month to month, cancel anytime
SSL fully encrypted payment with Stripe
SUBSCRIBE TO ADVENTUREAWEEK.COM!
How do I buy your books in print?
What are PDF Flipbooks?
Flipbooks are viewable as PDFs but only while you are subscribed and logged into our website.
What are the different series about?
Basic-Series are an ongoing series of adventures which can also be played as a stand-alone. These are designed specifically for use with the Pathfinder Beginner Box and featured condensed statblocks, PC pre-gens, pawns, and more. These are the easiest way to introduce your players to the Pathfinder Roleplaying Game or 5th Edition D&D and were written by Kevin Mickelson (Mask of Death).
A-Series take place in the Aventyr Campaign Setting (our own setting here at AaW). These adventures can be easily incorporated into other settings, run as solo adventures, or as a series. The choice is up to you and they are designed to be pretty loose so you don't have to worry about mucking things up if you jump around a bit when running these.
B-Series are written by guest authors and designed to be used in any campaign setting. The B-series are mostly stand-alone adventures with a couple of short series.
C-Series were written in the spirit of old school modules like Keep on the Borderlands, White Plume Mountain, and the Temple of Elemental Evil. These are all stand-alone adventures.
U-Series are Underworld adventures compatible with the Rise of the Drow core book and situated in Aventyr's Underworld yet completely setting agnostic. These may be played as mini-series or as stand-alone adventures.
Adventure Paths are a series of ongoing adventure modules that tie together.
Pathmaster was our adventure writing contest, we've since discontinued the contest but our adventures are still here. Many of these authors later went on to work for Paizo and Wizards of the Coast. These adventures contain the five selected entries two of which scored silver and gold for the year. The 2013 winner was Michael Allen with To Walk the Dark Road.
Side Quests are short encounters you can drop into any adventure with similar level requirements.
Mini-Dungeons are two-page one-offs or short adventures that are setting agnostic and are easily inserted anywhere in your campaign.
Aventyr Adventures
Aventyr Adventures is a D&D 5e series (with lore for any system) designed for GMs and players to enjoy the exploration of new lands together. These blog entries are 100% free for you to use along with existing Aventyr Campaign Setting content.
Explore and discover Aventyr, an exciting world where nature struggles to survive under the onslaught of so-called civilization, primal warriors summon powerful totems, and ancient secrets in the sky, sea, and depths of the earth wait to be discovered!
Who is AAW Games?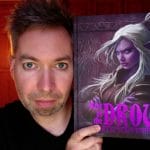 Owner of AAW Games, Jonathan is an award-winning author, game designer, and publisher.
History includes being a drummer/songwriter in a professional touring rock band produced by Michael Barbiero with a video on MTV, a chef in local Seattle restaurants, and a father/step-father to four amazing kids.
After years of encouraging people to get more out of life through selling them records, giving them financial advice, teaching them, and acting as a coach and mentor, Stephen now spends his time either helping folks rehabilitate rescued animals in new homes or providing GMs with thought-provoking adventures to challenge their players. A fan of Shakespeare, Sherlock, and Jah Shaka, Stephen was born and bred in London but now lives deep in the countryside and uses his home town as his playground. When not working, he runs a few miles each day, grows trees and reads as many science books as he can as his pastimes. When he writes, Stephen is a big fan of mimics, doppelgangers and transmutation spells – you have been warned!
Thilo Graf (the "h" is silent) AKA Endzeitgeist is a polyglot roleplaying game nerd of the highest order with over 20 years of experience as GM and player in a wide variety of games ranging from very complex to super rules-lite. In addition to writing credits with companies like Paizo, AAW Games, Kobold Press, Necrotic Gnome, Everybody Games and many more, he has published over 5,000 rpg reviews. He is currently teaching at a university and is a voracious reader interested in a wide variety of fields.
Tommi Salama refrained from writing a bio and adding a picture so I decided to do it for him. He isn't one to "toot his own horn", but that's OK because I have plenty to say! Tommi has been making extremely high-quality, hand drawn digital maps for AAW Games for over seven years, including gorgeous 3x award-nominated isometric maps for the epic Snow White mega-adventure and setting. Tommi Salama now crafts all the maps for our digital map packs, Mini-Dungeons, and most of our exciting adventures. ~Jonathan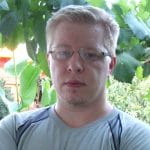 Mates Laurentiu is a freelance Romanian artist from southeast Romania.
Mates, who goes by "Larry", has been drawing and painting all his life. Larry has been doing character/creature design and book cover/ interior illustrations since 2001. You can find his work at www.avatarart.com
1 cup grognard, stewed
3 cups optimist, finely chopped (but not minced)
A dash of artistry
brevity of wit to taste
Bake at room temperature for 43 years.
Roxanne has been doing layout design over half her life after her father brought home Pagemaker, Quark Xpress, and, later, Adobe InDesign. After getting into tabletop boardgames in 2014, she began looking for opportunities to meld both interests and began working for AAW in 2017, focusing primarily on the Mini-Dungeon line. Outside of layout, Roxanne enjoys playing music, video games, writing, and being the stay-at-home mom for four dogs and two cats. You can find her weekly, on Twitch.tv/QuiettGentleman, playing TTRPGs with her husband and friends on various shows.
Colin Stricklin is, in no particular order, a California native, planeswalker, Ithaca College grad, warrior poet, arts advocate, greyhound enthusiast, husband, and Game Master. He's penned a number of adventures for AAW Games set in the great trade city of Hordenheim, developed the monstrous continent of Trectoyri in The Veranthea Codex, and writes the Handbook of Heroes webcomic. He is currently a PhD student at the Georgia Institute of Technology, which he has somehow tricked into letting him write a dissertation about TRPG podcasts.
More Questions?
If you have more questions, please contact us. We love to hear from you, no seriously, we do!