Over the past few years we've been secretly hard at work on our latest project for the Underworld Races & Classes for 5th Edition and the Pathfinder Roleplaying Game. This immense tome (two books actually, one for each system) has been in the works for many years now, starting originally with individual books created by popular demand after our best-selling Rise of the Drow became a heavy hitter in the RPG world. Since the original builds we've gone back and revised/added a ton of new material, produced new gear, spells, archetypes, domains, and more to craft a solid book filled with gorgeous top notch artwork (thanks to stretch goals).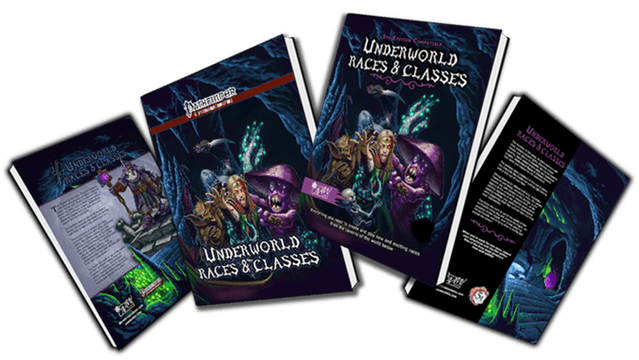 For those of you who are fans of Hero Lab, Realm Works, and Fantasy Grounds we've got some amazing backer goals which everyone gets by pledging for a copy of this amazing book. Sure to be a classic and weirder, more insidious companions to your core books– Underworld Races & Classes Kickstarter awaits you!
Help us make this project a reality- there's only 6 days left to pledge!
Have a great weekend everyone!
-Jonathan G. Nelson
AAW Games