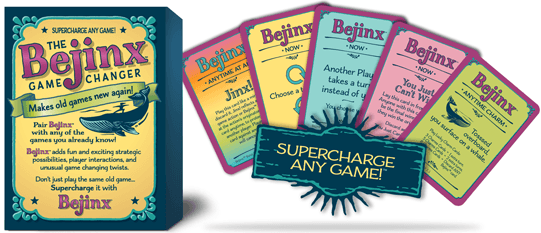 This past weekend I attended the Conclave of Gamers. This was my first gaming convention as both an attendee and a vendor, representing Adventureaweek.com and AAW Games. Here are some details about how the whole thing went.
Con registration opened at 10 AM Friday morning, but vendors were allowed in as early as 8:30 in order to set up. Since I didn't have a lot of product or much in the way of signing, I showed up about 9:15, just because I didn't know what kind of set up I would have. Turns out that I had three standard 2 1/2′ by 6′ tables. I had six adventures and enough holders for them and the two signs I had brought along.
As I was trying to figure out how exactly to arrange my tables, Benjamin and Donna from Crystal Spider Games, arrived and started piling stuff on their tables. As they kept at it I realized that they didn't have nearly enough room for all of their products and themselves. So, being the friendly, neighborly sort, I offered them one of my tables, as two tables were plenty for me to display the adventures and still have room left to move around, talk to people, and even have space for my laptop. This quickly setup a relationship that would last throughout the Conclave of Gamers, benefitting both of us.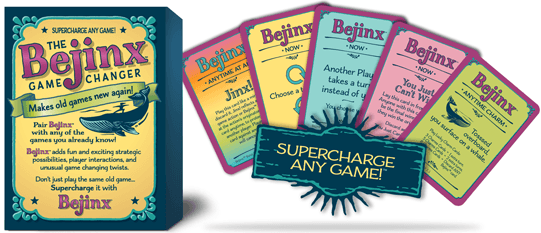 Not too long after Crystal Spider Games showed up, a couple, Bob and Kris, arrived and set up on the left side. They designed and created the card game called BeJinx, a "partner game" that you can use to alter how games like Monopoly, Yahtzee, and other board games are played. They were great people and we had many wonderful conversations.
The Conclave opened its doors promptly at 10 AM and to be honest, not a lot of people showed up. It was a bit before lunch on a Friday, so this wasn't very surprising. More people arrived in the late afternoon around 4 PM as they got off of work, and the room filled up even more later in the evening.
I attempted to run Crow's Rest Island at 1 pm on Friday but sadly, no one showed up. I used the time allotted for that to wander around the convention and check out other games and games systems used by the other vendors. I ended up talking to the owner of Rocky Mountain Geeks, which collects information about geeky things happening in the Rocky Mountain region. Robert and his wife Rachel (along with their adorable four-month old, Asher) also run a shop: Dune Trader Games. He ran multiple sessions of "Learn How to Play Dungeons and Dragons" using different sets of rules; a 3.5 game, a Pathfinder game, a 4E, and a 5E game, with tables that were always crowded. It was good to see people sitting down and playing the game, no matter which rules they were using.
On Saturday we arrived and set up earlier, since doors opened at 9 AM. Saturday had a much higher attendance rate than Friday, with nearly as many people in the room by 10 AM Saturday as their had been at the peak time on Friday. I had a lot more people come up to the table and ask about Adventureaweek in general and a couple that expressed interest in the adventure modules I had for sale.
Just before my game on Saturday I had a man named Brett (later to be named Brett Uno) come over and introduce himself as the person who had signed up for the game in advance. He was interested in taking part in the session because he has two daughters (aged four and five) interested in roleplaying games, but he hadn't really played before so he wanted to talk to me about being a GM, so that he might run a game for his children. I went over and claimed my table at 1 PM, but Brett was the only person there at the time so we sat and talked for a few minutes before another player, Josiah, showed up.
Instead of Crypt of the Sun Lord, which I had scheduled to run on Friday, I decided to run Crow's Rest Island since I hadn't had the chance to the day before. I used Pathfinder Society first level pregenerated characters, making sure to have enough dice and pencils for everything—here is how being friendly with Benjamin and Donna from Crystal Spider Games helped me out.
That morning I realized I didn't bring any miniatures for the players to use! I emailed a friend who lived in the area and had a previous set of my minis, but he was away from home and couldn't lend them out. I checked the games in the game library and none of them had minis I could use. With a sigh of frustration, I went over to Crystal Spider and began looking through their minis, finding everything I needed, except that I used goblins instead of kobolds. I was getting ready to fork over about $20 for a five-piece set of pewter minis, a handful of plastic goblins, and what I think was a really small gold dragon to use in place of the "Big Bad Monster" at the end. Instead Benjamin asked what I needed them for and I told him; I was hoping for a little discount (us being friendly and all) but he says, "just go ahead and borrow them. I think I have plenty of goblins to sell, if anybody wants them." The man just saved my life!
I started with those two players and had a third show up—Brett (a second Brett, now named Brett Dos) came and joined us. At this point, things started going off the rails, plotwise, for Crow's Rest Island. Josiah didn't trust the White Crow (who is a major plot point), and so sneaked up on her and tackled her. She told him of the plot and what needed to be done, just as a fourth player, Hugh, arrived. Giving him the brief rundown of the plot so far, everything seemed to be in order; the problem was Frank.
Frank (named by the players) was a goblin that, in order to prod the group toward the longhouse (more plot devices), lead a group of four goblins toward the shore to check out a boat. Instead, they came across the PCs. Two goblins got scared off by Intimidation, one was killed in the ensuing panic, and Frank…poor, poor Frank…was rendered unconscious by virtue of reaching exactly zero hit points. The party then decided to question Frank and ask about the goblin forces on the island, since the PCs had seen visions of a goblin horde runnin' wild all over the island. Being the supremely adaptable GM that I am, Frank answered their questions and the party decided to follow the goblins that ran away back to their warren.
The party (and poor, bound and gagged Frank) came upon a section of the trail where there seemed like there might be an ambush. Glib, a gnome rogue played by Josiah, came up with the great plan of dressing himself up as Frank, since they were the same size, and sneaking over the hill to join the ranks of the goblin ambushers, thus gaining a decisive advantage over the attackers, able to attack from behind.
So, the long and short of it was that, despite being outnumbered 9-to-4, the PCs managed to survive (no dice fudging on my part), and make their way to the goblin warren where there were only women and children left, as well as the Big Bad Monster, who explained that the PCs had basically won the day—except that there was still the plot with the longhouse, the crows, and the curse to contend with.
By this point, it was just after 4 PM, which was the end of my allotted time. To wrap everything up with the pretty bow, we had AN EIGHTIES ACTION MONTAGE! The players defeated more goblins, they found what needed to be found, and completed the ritual freeing the crows to head to their final resting place! Hooray! [Sorry if I'm being vague about what happened in the adventure. I'm trying to avoid spoilers. -WM]
Everyone, except Frank, seemed to have a great time, but the surprises weren't done yet.
As I was packing up, Hugh asked if he could ask me a question. I said sure. He then said that he was from the Denver Post, covering the Conclave of Gamers, and wondered if he could do a quick interview with me. Honestly I was shocked, because I wasn't expecting that particular question. I agreed and we had a good five minute conversation about AdventureAWeek.com, the Snow White Kickstarter, and the Conclave itself. I haven't seen or heard the interview yet, but I'm sure he has a lot of stuff to go through. Once I find it, I'll post a link! The rest of Saturday went smoothly, talking to people, wandering the hall at some points, playing or observing more games.
Sunday was an interesting day. Doors opened at 9 AM but there weren't a lot of people there until after the lunch rush, with the room filling up at about noon. Three interesting things happened on Sunday:
I spoke to a man named DJ and his significant other (I apologize for not remembering her name) about AAW and what we do, the Snow White Kickstarter, and various other mundane things. DJ ended up taking one of my business cards and one of my slips of paper relating to submitting an adventure pitch to AAW, which might lead to something.
A while after DJ left the booth, Josiah from Saturday's Crow's Rest Island game came by and we chatted, mostly about how he doesn't like using adventures because the players tend to go some other way that the adventure doesn't plan for—the fact that he did the same thing the day before was not lost on him. He also took a business card and, surprisingly, asked if he could send me his ruleset to look over, which I said would be fine; I'm interested to see what he has.
While speaking to DJ and his lady friend, a man came up to the booth, looked around for a second, took one of my business cards and then gave me one of his. A little bit later I actually got to talk to him—his name is Ross Watson, a graphic designer and RPG designer. He complimented AAW on their artwork and the layout of the adventures that I had in print. Turns out that Ross recently moved to Denver from Texas and has his own podcast called Gamer's Tavern and told me that if I ever had anything to talk about, that I should give him a shout and we'll see what we can put together. I am definitely keeping that in mind, especially as the Snow White Kickstarter reaches it's final days of funding!
All in all I had a great time at the Conclave of Gamers, and it was a wonderful opportunity for good exposure and got the AdventureAWeek.com name out there some more. In a show of loyalty I bought the five pack of minis from Crystal Spider Games and when I won a prize for filling out the vendor survey, I took a pack of BeJinx cards. In the future I'll be back and might go to another semi-local convention, but for right now, we just have to wait and see what the future holds.
Don't forget to be awesome to each other.
–Will Myers