We have soared far past the initial goal (funding on the first day!) and are trying to push beyond every fantastic stretch goal before the pledging period ends. The video preview below shows what's in store, but only for a small portion of the book—funding has gone so phenomenally well that the number of monsters within far exceeds what you see on these pages!
Not convinced?
Skeptical of what sorts of beasts you'll get for your buck?
Want a closer look at the goods so you know you're getting the highest quality bestiary this side of the Paizo golem?
There's a FREE Preview PDF of the Aventyr Bestiary right here [for folks that prefer: DriveThruRPG.com link]!
When we're past 400 Backers new cover artwork by the esteemed Raven Minumara is unlocked and there are still stretch goals for Brian Berg of TPK Games, Jason Nelson of Legendary Games, Owen K.C. Stephens of Rogue Genius/Green Ronin/Paizo, and Wolfgang Baur of Kobold Press—all designing brand new creatures to go with the other monsters we unlock!!!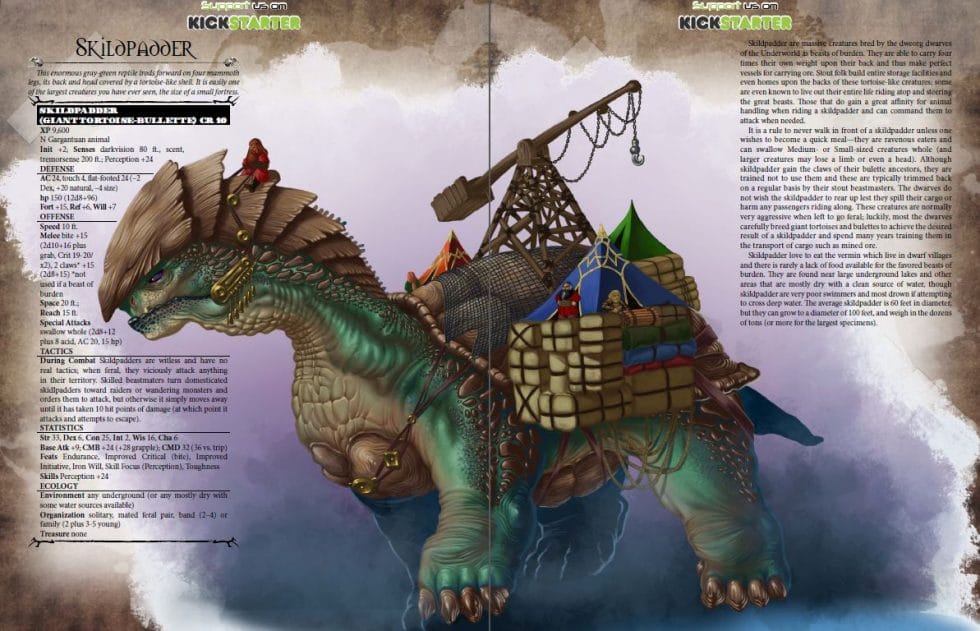 Don't procrastinate any longer and make sure you get your pledge in before the end of the project!