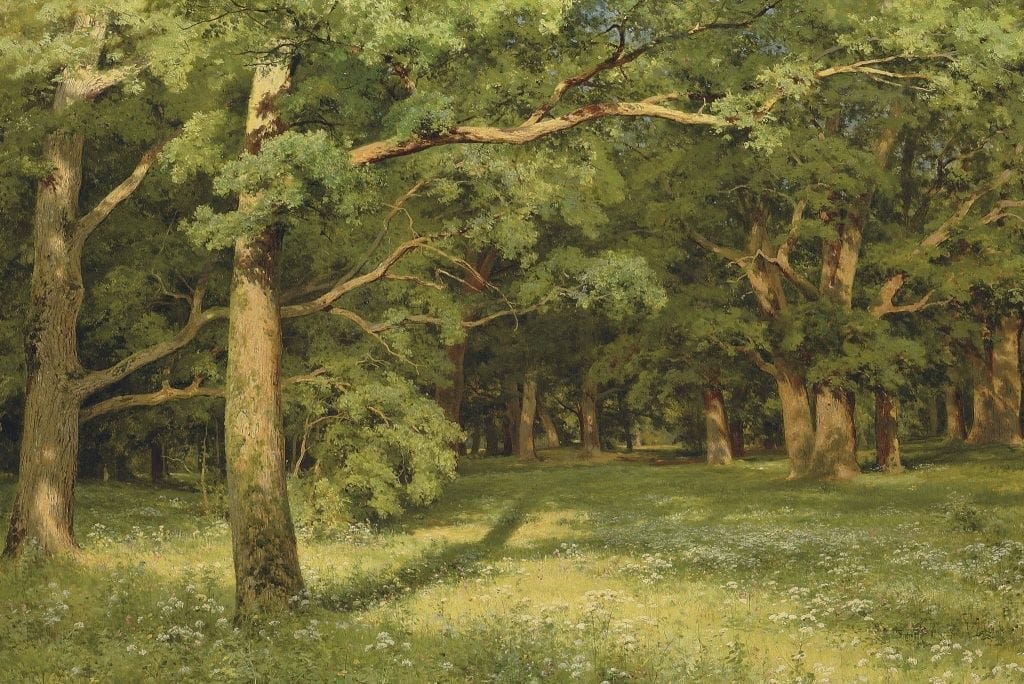 Tracking after the enchanted items stolen from them the night before, the PCs unknowingly walk into a grove of biddlytrees and are attacked by a swarm of the magic consuming creatures!
The biddlywinks don't actually pose that great of a threat to the PCs; the real danger is the loss of magic items and what awaits parties that remain in the area for too long. The adventurers aren't the first to be lured into this trap and the corpses of a few wayward explorers fall from the trees! Read the following as combat begins:
As several more of the creatures leap from the brush and attack you, the probiscii from their mouths frothing with agitation, the bones and tattered remains of bodies in various states of decay fall from the branches above and scatter among the grove!
This battle shouldn't be too dangerous; the biddlywinks put up a genuine assault but won't be much of a problem for the PCs. Only 7 engage directly while 3 more attempt to pilfer more enchanted goods from the party.
When the combat begins to near a close, the troublesome creatures take to the woods and the adventurers are likely to give chase. Following the trail of the insectile fey is a simple task—it seems as though their flight is a reckless retreat, but in truth, the biddlywinks are only drawing the PCs farther into their trap.
After chasing the mischievous monsters about 100 feet farther into the woods, give the PCs DC 25 Perception checks to realize that their magic items or active spells (if they lack obvious effects, such as fly or an activate +1 flaming scimitar) have suddenly stopped functioning. Immediately afterward, the trees literally comes alive and attack them!
Chasing after the troublesome creatures you dash deeper into the forest, hot on the trail of the magic-eating insects. Suddenly something in the air seems to take on a strange quality and before you know any better, a truly exotic tree appears from the treeline, moving towards you with a clear malevolence!