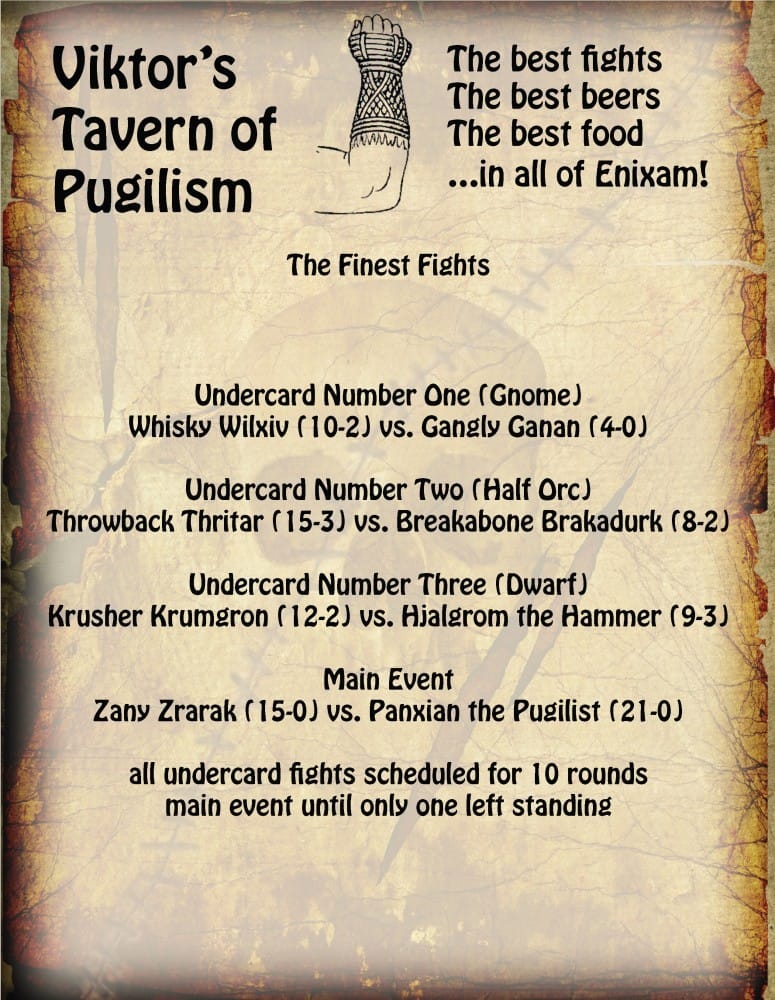 Located deep in the warehouse district of Enixam, Viktor's Tavern of Pugilism caters to the burgeoning brawling entertainment trade. Unlike most venues this rowdy house of violent excess hosts all races, and often, as in this case, the main event is not one to miss and brewing with tension: a half-elf against. a drow!
Viktor's Tavern of Puglism also serves beer from all across Aventyr, paired with an aggressively varied appetizer menu. Viktor's—the best fights, the best beers, the best food in all of Enixam!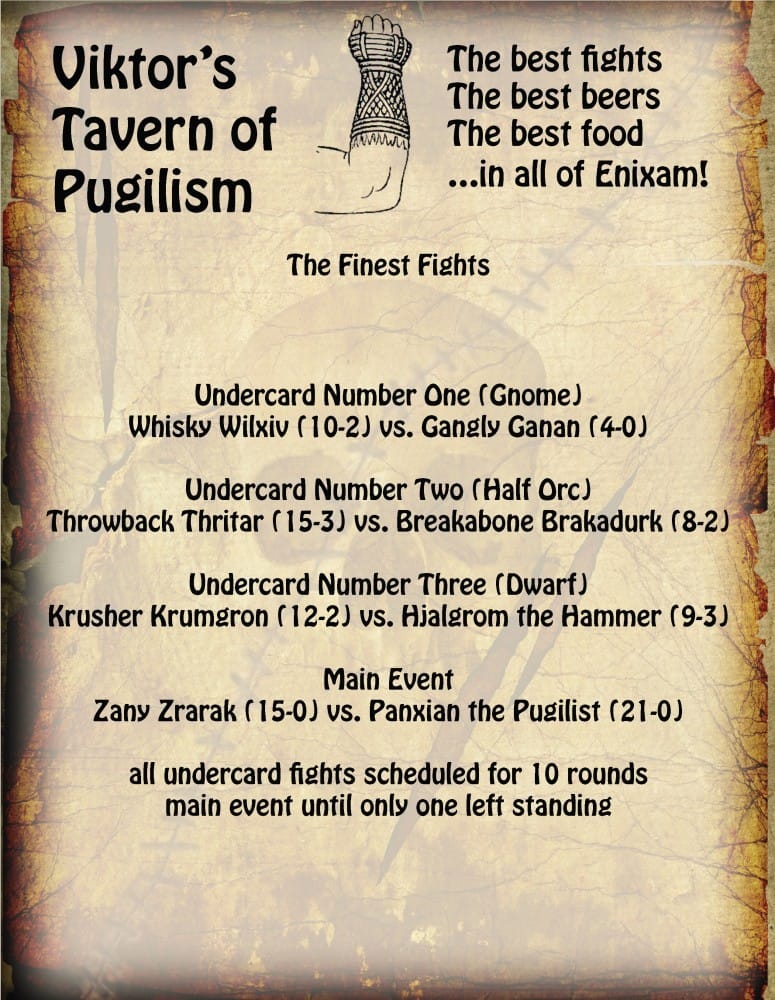 One of our favorite artists, Mates Laurentiu, did up a steam mephit for A24: Return to the Crypt of the Sunlord (available now for subscribers but coming to PDF soon)!
Moreover, he recorded the whole process and put it into an amazing speed art video—check it out!