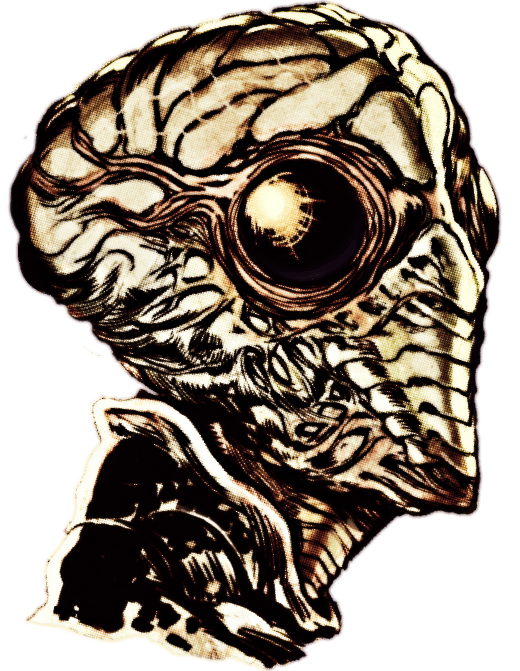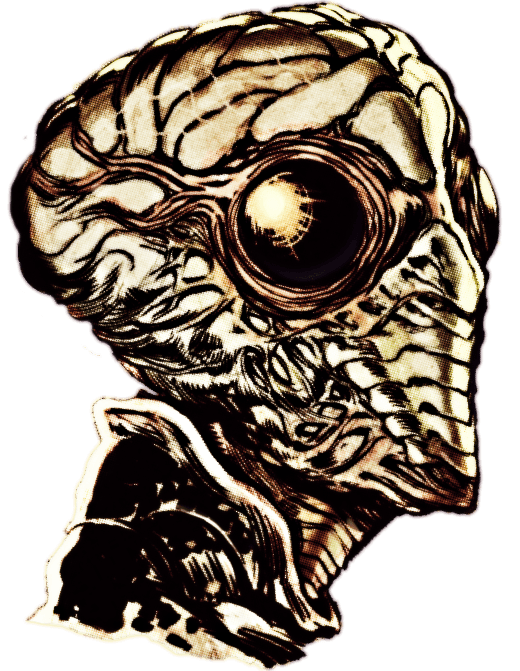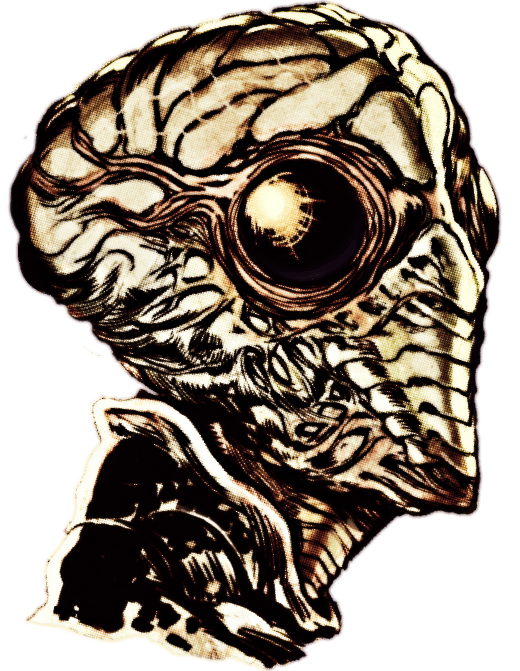 Scowl Carver                           CR 12
XP 19,200
Male ashen human fighter 7/rogue 5
NE Medium humanoid (ashen, human)
Init +10; Senses darkvision 60 ft., low-light vision; Perception +13
DEFENSE
AC 21, touch 16, flat-footed 15 (+5 armor, +6 Dex)
hp 80 (7d10+5d8+19) fast healing 5
Fort +7; Ref +14; Will +4; +2 vs. fear
Defensive Abilities bravery +2, evasion, trap sense +1, uncanny dodge; DR 5/ –; Immune radiation
OFFENSE
Speed 40 ft.
Melee +2 cruel dagger +20/+15 (1d4+7, Crit 17-20/x2) and dagger +16/+11 (1d4+6, Crit 17-20/x2)
Special Attacks sneak attack +3d6, weapon training (light blades +1)
TACTICS
Before Combat Scowl attempts to ambush an enemy, attacking from the shadows if given the opportunity.
During Combat Scowl is relentlessly protective of his fellow mutants, focusing his attacks on creatures assaulting his kin before facing a direct threat to himself (even if this leaves him open to attacks of opportunity).
Morale Scowl is relentless in battle, but attempts to flee when reduced to fewer than 10 hp.
STATISTICS
Str 14, Dex 22, Con 13, Int 12, Wis 8, Cha 10
Base Atk +10; CMB +12; CMD 28
Feats Dazzling Display, Improved Critical (dagger), Improved Initiative, Improved Two-Weapon Fighting, Iron Will, Lightning Reflexes, Shatter Defenses, Skill Focus (Acrobatics), Two-Weapon Fighting, Weapon Finesse, Weapon Focus (dagger), Weapon Specialization (dagger)
Skills Acrobatics +30, Bluff +10, Climb +10, Diplomacy +10, Disable Device +14, Disguise +10, Escape Artist +10, Intimidate +20, Knowledge (local) +9, Perception +13 (+15 to find traps), Ride +10, Sleight of Hand +10, Stealth +20, Survival +10, Swim +10
Languages Common, Mutant Hand Sign (exclusive to the mutant enclaves of the Scorched Lands)
SQ armor training 2, bulbous eyes, fractured mind, rogue talents (finesse rogue, weapon training), trapfinding +2
Combat Gear potion of endure elements, potion of spider climb; Other Gear +1 chain shirt, +2 cruel dagger, dagger, solid gold symbol in the stylized likeness of the Shard of the Sun (2,000 gp art item).
Boon Scowl can assure safe passage through the mutant territories of the Scorched Lands and evoke a Friendly attitude from various mutant enclaves.
SPECIAL ABILITIES
Bulbous Eyes (Ex) Scowl has darkvision with a range of 60 ft. and low-light vision.
Fast Healing (Ex) Scowl has fast healing 5.
Fractured Mind (Ex) When Scowl fails a Will save he is confused for 1 round.
Increased Speed (Ex) Scowl's speed increases by 10 feet.
Rugged (Ex) Scowl has DR 5/—.
5E RULES
Use the statistics for an "Oni" for Scowl but instead of any spellcasting abilities, Scowl gains sneak attack +4d6, uncanny dodge, and the ability to make three attacks in a round when using his glaive.