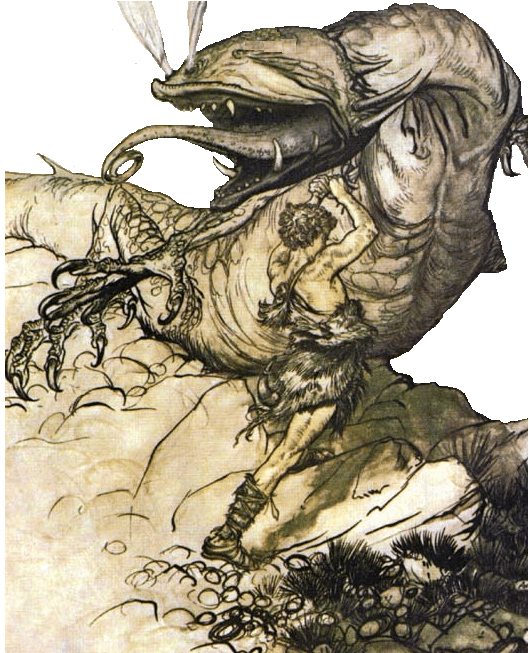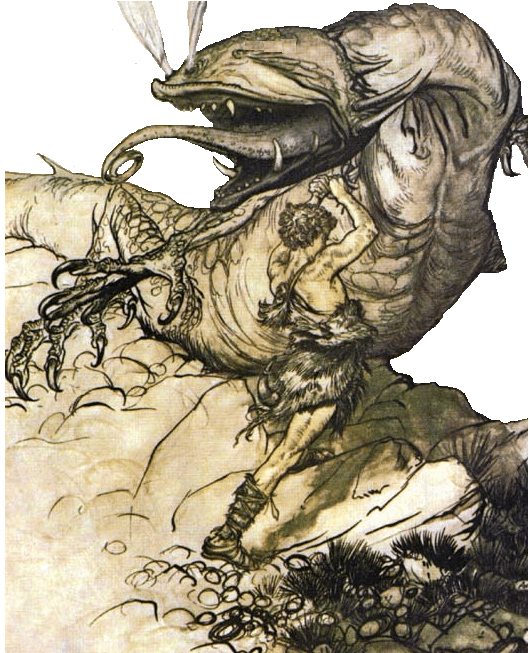 Swirling pools of quicksand recede as whipping tentacles rise from the earth, dragging up a monstrous, terrifying sight. Easily twenty feet or longer, it's chitinous, pocked hide gleans in the harsh sunlight as it surges out of the ground, huge legs carrying forward a gnashing maw with surprising nimbleness.
Ollphéist     CR 7
XP 3,200
N Gargantuan animal
Init +5; Senses scent, tremorsense 120 ft.; Perception +6
DEFENSE
AC 18, touch 8, flat-footed 12 (+1 Dex, +1 dodge, +6 natural, -4 size)
hp 128 (10d8+83) fast healing 2
Fort +13, Ref +8, Will +5
DR 5/—; Resist fire 15
OFFENSE
Speed 50 ft., burrow 40 ft.
Melee bite +11 (2d8+8 plus grab), three tentacles +9 (2d6+4 plus grab)
Space 20 ft.; Reach 15 ft. (tentacles 30 ft.)
Special Attacks sand funnel
TACTICS
Before Combat The ollphéist uses sand funnel to entrap creatures in patches of quicksand, hiding beneath the earth using it's freeze ability (DC 30 Perception check to notice the tentacles writhing about in the ottom of the quicksand).
During Combat An ollphéist isn't mindless, but it's not overly intelligent. Once it has sprung upon some prey, it attempts to grab and kill as many creatures as it can, all at once.
Morale Reluctant to leave a meal unfinished, an ollphéist doesn't retreat until reduced to 10 hit points or less, at which point it disappears beneath the ground and tunnels away at top speed..
STATISTICS
Str 26, Dex 13, Con 22, Int 5, Wis 14, Cha 5
Base Atk +7; CMB +19 (+23 grapple); CMD 30 (34 grapple, cannot be tripped)
Feats Dodge, Improved Initiative, Multiattack, Skill Focus (Stealth), Toughness (2)
Skills Climb +12, Perception +6, Stealth +0 (+10 submerged); Racial Modifiers +10 Stealth while submerged; Size Modifiers -12 Stealth
SQ freeze (underground only), no breath
ECOLOGY
Environment badlands, desert, savannas
Organization solitary
Treasure double
SPECIAL ABILITIES
Sand Funnel (Ex) An ollphéist can spend a full-round action to transform an area of sand within reach of its tentacles into quicksand. Once it has started a patch of quicksand, the ollphéist can maintain it as a swift action.